04/10/2019 – Macau Insurance Co. Ltd. Chose OceanX ECM to Replace Documentum DMS
October 4, 2019
Posted by:

OceanX Marketing

Category:

Major New Deals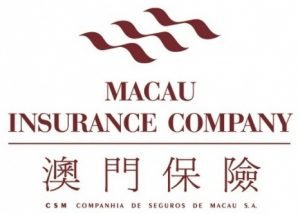 Hong Kong – 4 Oct 2019 – Macau Insurance Co. Ltd. chose OceanX ECM to Replace their old Documentum DMS. Documentum DMS is difficult to search information, the speed is slow and maintenance cost is high.
Using OceanX ECM, users can easily capture useful information through MFP, then automatically indexes and exports insurance documents to OceanX ECM. Its unique patented CapturePlus technology with advanced function increases OCR accuracy to 99.99%. The powerful search engine and intelligent search folder helps users to search insurance documents effectively.
OceanX ECM's patented BuildingBlocks technology is flexible to change its interface and functionality according to customer's requirements without programming. It greatly increases user adoption rate and reduces implementation cost.
Automatic file naming helps users automatically create file names based on document profile data, it saves users' time to write file name and standardize document file name format.
OceanX ECM with high security control including AES 256 encryption, access control and audit trail, which helps Macau Insurance Co. Ltd. to meet Regulations such as MCSL 《澳門特別行政區《網絡安全法》.
Project Highlight
Replace old Documentum DMS, don't need to buy expense scanners
Data migration from Documentum to OceanX ECM
QR code and form OCR for hardcopies

Bulid-in Database and OS

OceanX Capture enables users to capture useful information through MFP, then automatically indexes and exports documents to OceanX ECM
Automatic file naming automatically create file names for bank documents
Why OceanX ECM?
Innovative patented BuildingBlocks technology provides user friendly interface
Powerful capture application with patented Captureplus technology
Unique User Role and Permission setting
High security control
Powerful search engine

Good integration with MFP

Best value with low Total Cost of Ownership
About Macau Insurance Co. Ltd.
Macau Insurance Company Limited (MIC) was established in 1983 and Macau Pension Fund Management Company Limited (MPFM) in 2017. We pride ourselves in giving the local community the most comprehensive insurance services spanning non-life and pension fund management areas.