OceanX ECM Legal & Professional Edition
– The Matter-centric Approach to Manage Client Matter Documents
OceanX ECM Legal Edition is developed with legal professionals in mind, with a Matter-centric Document and Email Management System to digitalize and implement a smart document management system to manage your matter lifecycle for on-going and closed cases, saving files in a central repository storing location for any documents, incoming emails, billable, precedents, etc…

Manage Matter Lifecycle, Increase Fee Earner Productivity

Data Security and Protection
– Protect Security Threats and Hackers / Ransomware Attacks
OceanX ECM security measures only allows users with permission to access ECM. AES 256 encryption, audit trial and activity monitoring prevent internal and external security threats.

Manage Matter Documents & Emails
Intelligent Matter folder – When saving documents or emails in our intelligent matter folder, all documents & emails would inherit all metadata, indexes and permission automatically. Documents have been fulltext indexed.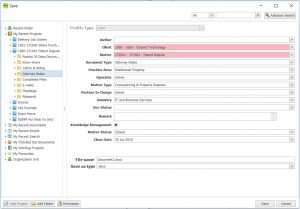 ECM enables users to search documents through our search engine.
Office Add-in – Replacing existing Save and Saves as buttons, to ensure all files saved would be in ECM, ensuring 'Single Version of The Truth'.
Outlook Add-in – A miniaturized OceanX ECM client is embedded in the bottom left hand side of the Outlook interface, allowing users to access ECM while using Outlook.
Email Management – File incoming and outgoing emails and email attachments.
Hard Copy Solution
Support OCR on any scanned document with our patented CapturePlus technology to increase accuracy by 99%.
Scanned documents could be added into existing folders to inherit metadata and indexes.