June 30, 2020
Posted by:

OceanX Marketing

Category:

Press Release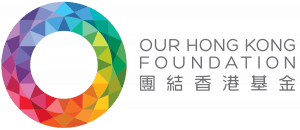 Hong Kong, China – 30 Jun 2020 – Hong Kong Chronicles Institute chosen OceanX ECM and OceanX WorkFlow to strengthen her publishing collaboration platform.
Before using OceanX ECM, the documents in File Server have many versions and they are not well-organized. After finish editing, they also have to print out the documents for approval process, which is low efficiency and not environmental friendly.
Compare with other ECM or DMS systems in the market, OceanX ECM is a comprehensive Enterprise Content Management system which includes Document Management System, Knowledge Management, Document Capture, WorkFlow, Document Share and many powerful features.
The major objective of this project is to use OceanX WorkFlow to control and improve their Publishing Process.
OceanX ECM would be used to store the publishing documents in Project Folder structure. Different Chapter and session can be assigned to different editors to enhance the publishing process. OceanX ECM can also be used to store and share reference materials like photo, articles, movie or links.
In addition, Office Add-in function in OceanX ECM provides check-in, check-out and version control to achieve "Single Version Of The Truth". Users can manage emails together with documents through Outlook Add-in function in OceanX ECM. OceanX Share enables users to securely share documents to internal and external parties.
Using OceanX ECM, they have better control of editorial documents, enhance collaboration between different users, ensure consistency and enforce standardization, enhance security such as audit trail on documents access, consolidate expertise and knowledge asset management.
About Hong Kong Chronicles Institute
Hong Kong Chronicles Institute (HKCI) is a non-profit organisation established by Our Hong Kong Foundation (OHKF) in August 2019. It aims to publish the first-ever series of Hong Kong Chronicles as a comprehensive historical record on local geography, politics, economy, society, culture and people. In keeping with the tradition of history preservation, policy advisory and education, Hong Kong Chronicles is a treasure of cultural significance by tracing, transcribing and passing down local history and heritage.