February 6, 2020
Posted by:

OceanX Marketing

Category:

Press Release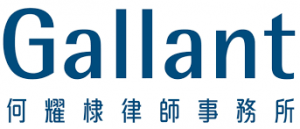 Hong Kong – 6 Feb 2020 – Gallant selected OceanX ECM Legal & Professional Edition to replace their insecure and chaotic File Server, improve their lawyer efficiencies.
In the past, Gallant consumed a lot of time and manpower to handle hard copy document filing. They need a lot of space in office for storage of Matter Folders. Only one person could access to a Matter Folder and it was difficult to search documents.
They put soft copy documents in file server but there was no control on how the documents in the server was access, without audit trail and activity log. It was also difficult to search documents in chaotic file servers.
They didn't have email management system, it was difficult to search related matter's emails. Their staff always feel distressed when facing different versions of documents, especially when documents can be edited, saved or shared across departments in different locations. It was hard to collaborate within team members and difficult to retain knowledge Asset.
OceanX ECM Legal & Professional Edition developed specifically to meet the needs of legal and professional firms. Email and Document Management for them is a must. The Edition allows law firms to manage, collaborate, and share content in a secure location to increase workplace productivity and ensure that sensitive information is not lost or lost to unauthorized person.
Matter Folders in OceanX ECM contains all the matter documents (including scanned images, soft copy documents and emails). Multiple users could work on it for internal and external parties at the same time. OceanX ECM also provides a platform for professionals to manage emails together with documents and combines them into a single Matter Folder for matter-centric collaboration. All documents in OceanX ECM with AES 256 encryption, access control and activity log. Also, knowledge Management helps them manage and access precedents easier.
"Single version of the Truth" is a benefit and achievement of OceanX ECM. With Office Add-in, users can choose saving files as major or minor versions to OceanX ECM system. Protected version can also be selected when users confirm the version as final. Once it is released, it is protected in the way that no one can edit it anymore. Apart from the latest versions, users can also find all of the previous versions in OceanX ECM's interface. To bring convenience to users, all above actions are designed to allow users to use and complete simply in Office interface.
Project Highlight
Matter Folders in OceanX ECM contains all documents related to this matter, as a central library to control access of matter documents with audit trail and activity log.
Office Add-in replace MS Office's original 'save' and 'save as' function, allowing users 'save' and 'save as' documents directly to ECM. It doesn't require users to spend extra time uploading and downloading documents. In addition, Office Add-in provide Check in & Check out, Version control to protect 'Single version of the Truth'.
Outlook Add-in enable users file incoming and outgoing emails to ECM in their daily operation. One interface to manage email and ECM.
Email Management provides a platform for professionals to manage emails together with documents and combines them into a single Matter Folder for matter-centric collaboration. It provides intelligent filing recommendations based on recent location, email recipient, subject, and attached document file names.
OceanX Capture help users file hard copy documents into ECM with indexes automatically.
OceanX PDFX enable users to easily add table-of-content, Apply watermark, page number and bate number, and generate binder after finish a case.
Why OceanX ECM?
OceanX ECM legal edition provided a matter centric solution especially suitable for legal industry.
OceanX ECM provides comprehensive ECM solution which includes Capture, DMS, Outlook and Office integration.
High Security – AES 256 encryption, Audit Trial, User Access Control, Delete & Purge, Dynamic Watermark, Masking, and etc…
Patented BuildingBlocks technology provides a simple Google like search interface for user to search matter documents.
About Gallant
Gallant was established in 1977 and is one of the largest and most well-known independent local firms in Hong Kong with over 40 solicitors. They offer comprehensive legal services to individuals and corporate clients alike, covering various aspects of commercial, corporate and property related activities both contentious and non-contentious, ranging from banking finance, joint venture to project finance, mergers and acquisitions to listing of red chip companies and H shares in Hong Kong.
Their services are delivered throughout offices in Hong Kong and the Guangzhou and Shanghai representative offices in China.