The Hong Kong Police chose OceanFax for upgrading its fax server for its three command center for lower total cost of ownership, higher security and Unicode Support.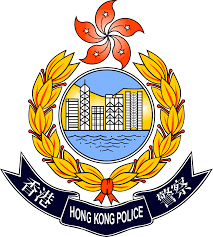 Hong Kong – 18 March 2015 – The Hong Kong Police Force decided to upgrade its fax server for its three command center. They chose OceanFax due to flexible integration and easy management of appliance base. In addition, OceanFax supports Unicode with high security level using AES 256 encryption.
Project Highlight
Upgrade Fax Server for its three command center
Why OceanFax?
Low TCO

Flexible integration

Appliance base easy to manage

High Security with AES 256 encryption

Support Unicode
About Hong Kong Police Force
Hong Kong Police Force is a department under Hong Kong SAR Government which is responsible for keeping Hong Kong Hong Kong as one of the safest and most stable societies in the world. They maintain the society's law & order, sustaining the rule of law, preventing and fighting against crimes, protecting life and properties, working closely with the community and other agencies and upholding public confidence in the force.