May 29, 2020
Posted by:

OceanX Marketing

Category:

Major New Deals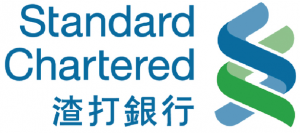 Suzhou – 29 May 2020 – Standard Chartered Bank (China) Ltd. currently selected OceanFax to replace RightFax.
OceanFax helps them to automate processes and improve work efficiency. Users can define on-demand interface to manage e-fax. It also provides a client interface for users to organize, manage, forward and respond to faxes.
Project Highlight
Replaces RightFax
Deployed in VM environment, using VMware fault tolerance mechanism to achieve HA solution

Use SIP / T.38 to connect to OceanFax system in a virtual machine with Avaya IPT system

Automatically handle business fax integration with back-end DSIMS interface, and continue to communicate data through XML

Provides authentication-based LDAP single sign-on and authentication / synchronization

Set up automatic archiving service to create a fax archive database on the file server to provide post-archive fax query

Email integration – provides email fax and fax-to-email capabilities

Delegate group users / fax agent management and monitoring
Why OceanFax?
Features rich Fax server. Fulfils SCB requirements without customization

Fax preview function- user do not need to double click fax, save user fax handle time.

Easy integration with mail server

Fax server failover without interrupt user operation

Stable performance

Better price performance than other fax server
About Standard Chartered Bank (China) Ltd.
Standard Chartered Bank (China) Ltd. with a presence in 59 of the world's most dynamic markets, and serving clients in a further 85. More than 75% of our global footprint overlaps with the Belt & Road markets. Standard Chartered PLC is listed on the London and Hong Kong Stock Exchanges as well as the Bombay and National Stock Exchanges in India.
Standard Chartered is one of the oldest foreign banks in China, with its first branch in Shanghai set up in 1858 and continuous operations thereafter. They were among the first batch of foreign banks locally incorporated in China in 2007. They have outlets across 29 coastal and in-land cities in China, a testimony of our long-term commitment to China.