OceanFax Fax Server Wins "Sing Tao Daily IT Square Editors' Choices 2010 – The Best Fax Solution" Award
February 18, 2011
Posted by:

OceanX

Category:

Press Release
Hong Kong – 18 February 2011 – OceanX today announced that its flagship OceanFax Fax Server has won an "Editor's Choice" award from IT Square, a technology supplement to Sing Tao Daily – one of the most widely read Chinese daily newspapers in Hong Kong, covering enterprise IT trends and product news.
"Paperless mass Faxing with zero fax bills by Fax Server can help businesses save money, improve efficiency and deliver e-document in a more formal and secure way than in email." said editor for IT Square. "OceanX focuses on research and develop Fax software and continuously launched new editions with upgraded features and functionalities. Window on the web, the newly-launched function of OceanFax enables people to access Fax Server any time, any where, not limit to fax in office. Under limited IT budgets, SME are bound to choose the solution that best fulfills their crucial needs."
"We chose OceanFax based on its comprehensive and innovative features, stability, and ease of deployment and administration." She added.
"OceanFax Fax Server is the flagship product of OceanX," said Tse Chiu Hing, OceanX CEO, who received the award from the organizer, "OceanFax continues to lead the market in Hong Kong and China because customers value green office operation with low cost and limited impact to environment, and they're prepared to invest in the solution of high Return of Investment."
IT Square Recognizes OceanFax for its Continuously Innovative Features and Functionality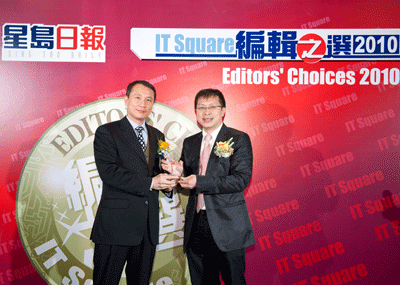 Tse Chiu Hing, OceanX CEO (left) receives the award from Ir. Dr. Hon. Samson Tam Wai Ho, JP (right)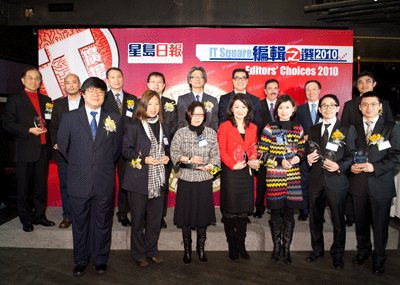 Winners' Group Photo