November 29, 2013
Posted by:

OceanX

Category:

Major New Deals
S.F. Express Selects Integrates OceanFax Enterprise Fax Server with Ricoh MFP for Scan-to-Fax on MFP and Auto Paper Fax Archive to OceanFax, with 20,000 Users in Total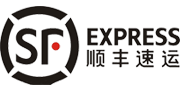 Shenzhen, Guangdong Province, China – November 29, 2013 – S.F. Express (Group) Co., Ltd. recently selected OceanFax Enterprise Fax Server to replace its existing fax machines for paperless faxing, with the total user number amounting to 20,000, and integrates the server with Ricoh MFP to support scan-to-fax, allowing users to operate OceanFax via MFP LCD Panel, and auto fax archive to OceanFax Client.
Project Highlights
Applied by S.F. headquarters

20,000 users

Integrate with Exchange for Email integration

Integrate with Ricoh MFP

Allow users to send paper-based fax documents via OceanFax by directly operating on Ricoh MFP Touch Screen LCD panel. All the outbound on MFP are archived in sent box on OceanFax Client. Email notifications about fax delivery status are also sent to users.
For more information, please visit:
About S.F. Express
S.F. Express (Group) Co., Ltd. (Traditional Chinese: 順豐速運(集團)有限公司) is a Chinese delivery services company based in Shenzhen, China. It is one of the two leading couriers in China, and provides domestic and international express delivery solutions to a wide array of customers. S.F. Express has nearly 240,000 employees, 10,000 vehicles, 14 aircrafts and 7,800 service centers in mainland China and overseas countries/regions.