September 28, 2022
Posted by:

OceanX Marketing

Category:

Press Release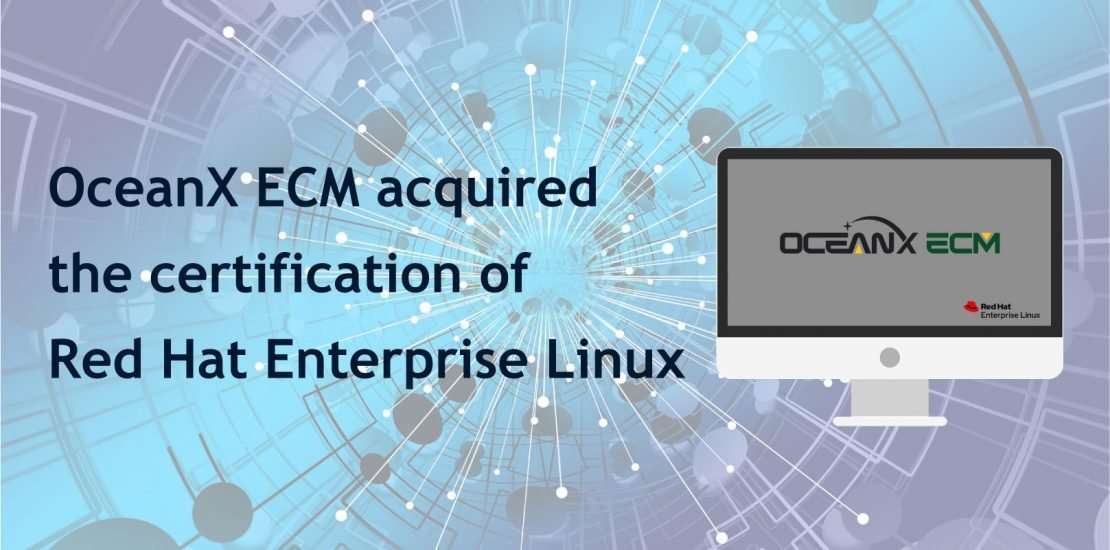 Hong Kong, China – Sep 28, 2022 – OceanX, the leading Enterprise Information Management system provider, announced today that its flagship product OceanX ECM has completed Red Hat certification and publishing in the Red Hat Partner Ecosystem. This means our products are "Tried, Tested, and Trusted" on Red Hat technology.
Once again, OceanX's products embrace open source.
https://catalog.redhat.com/software/applications/detail/6976579
https://www.oceanxtech.com/techical-partners/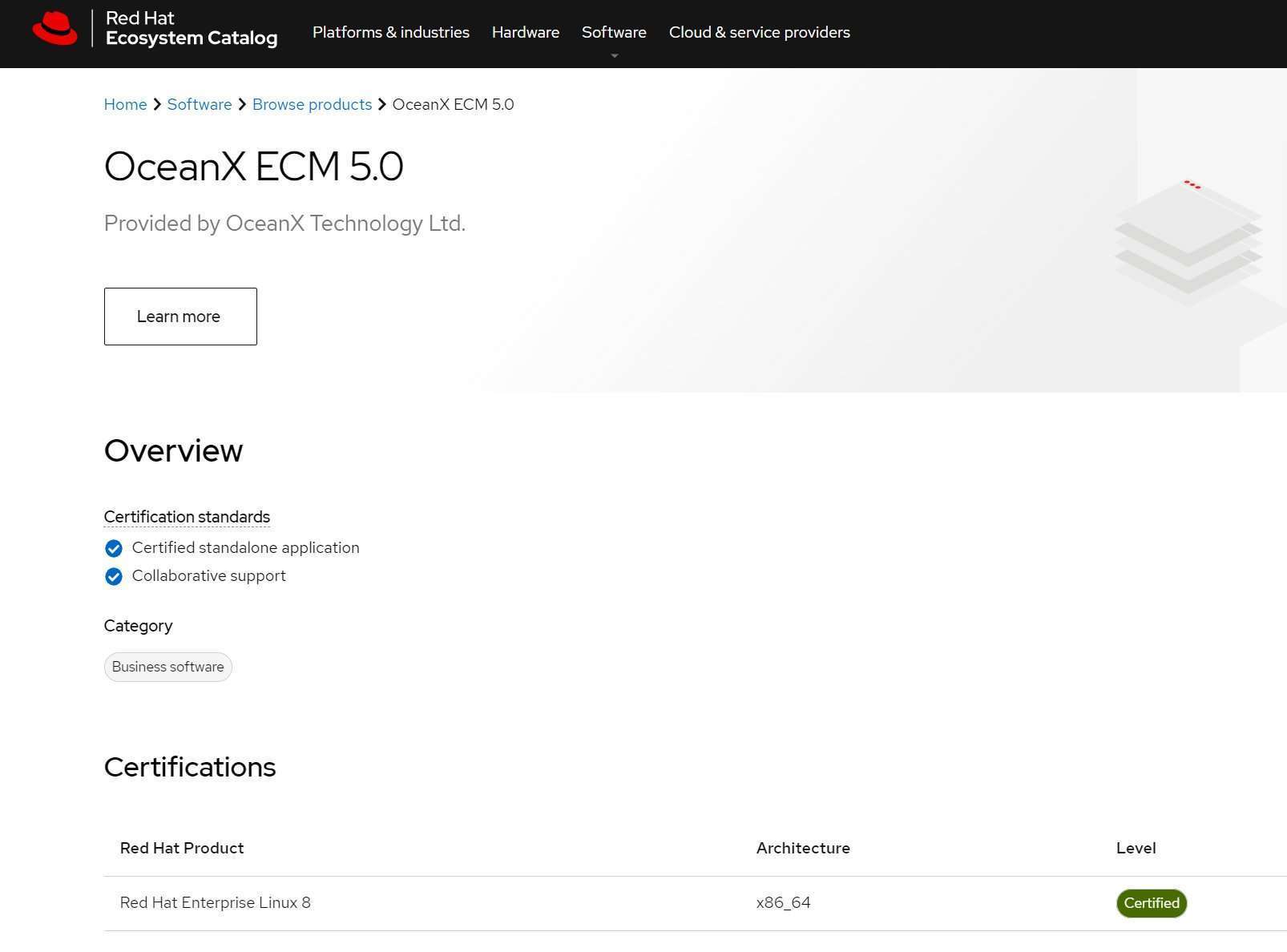 About Red Hat
Red Hat is a software company that provides open source software products to enterprises. With the acquisition of open-source enterprise middleware vendor JBoss, Red Hat also offers Red Hat Virtualization (RHV), an enterprise virtualization product. Red Hat provides storage, operating system platforms, middleware, applications, management products, and support, training, and consulting services.
About Red Hat Enterprise Linux
Red Hat Enterprise Linux is a commercial open-source Linux distribution developed by Red Hat for the commercial market. It is the world's leading enterprise Linux platform, certified on hundreds of clouds and with thousands of hardware and software vendors.
About OceanX
Founded in 2005 and headquartered in Hong Kong, OceanX Technology's mission is to develop world-class solutions for local markets. Devoting to green office automation technology innovation, the company is dedicated to explore technology trends and develop cutting-edge technologies, to meet continuously increasing customer needs on digital transformation & ESG.
OceanX Technology has been developing innovative products including OceanX ECM, OceanX WorkFlow, OceanX Capture, OceanX Share and OceanFax. OceanX's products are ideal platform for enterprises' digital transformation strategy. Transfer your manual process in intelligent digital systems.
OceanX ECM & WorkFlow – the first cloud based Enterprise Content Management System in Asia. OceanX ECM won the Hong Kong ICT Awards 2019 and acquires "APAC CIO Outlook Top 25 Document Management System" award, among 400 DMS candidates.
OceanFax – the Asia's No.1 award-winning & best-selling fax server. It's a secure and fast way to send and receive sensitive and important documents.
As a partner of global tech giants such as SAP, Red Hat, DocuSign, Cisco, Avaya, HP, Ricoh, Microsoft, and Huawei, OceanX Technology provides proved and reliable digital transformation solutions for enterprises and governments.