May 1, 2013
Posted by:

OceanX

Category:

Press Release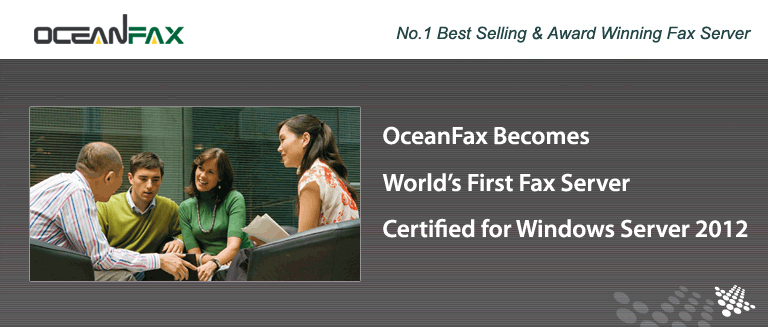 Hong Kong – 1st May 2013 – OceanX Technology Limited today announced its OceanFax Fax Server version 3.0 has been certified for Windows Server 2012 by the Microsoft Hardware Certification Team. By achieving this landmark, OceanFax became the first fax server solution in the world to be so certified. This certification signifies that OceanFax meets Microsoft standards for compatibility and recommended practices when used with the Windows Server 2012 operating system, and are fully supported in virtualization environments.
OceanFax Fax Server is world's most innovative fax server solution, enabling users to send and receive faxes directly from desktops. Released in June, 2012, OceanFax 3.0 gets a gorgeous upgrade to offer customers enhanced security, as well as innovative and practical new features and reliability improvements. With certified for Windows Server 2012, customers can be assured that OceanFax 3.0 has been tested to perform in mission critical environments, meeting the highest standards of security, reliability and availability, and delivering a superior user experience.
"Adding compatibility for the latest Microsoft technologies helps ISVs to stay ahead of the competition and give their customers access to cutting-edge technologies." said Ross Brown, Vice President of ISV and Solutions Partners for the Worldwide Partner Group at Microsoft.
"It is a great honor to be the world's first fax server solution to get Windows Server 2012 certification." said Mr. Tse Chiu-hing, CEO at OceanX Technology Limited. "Being world's first and only Windows Server 2012 certified fax server demonstrates our leading position in fax server industry. It also encourages us to continue to deliver innovative fax server solution based on Microsoft technologies."
OceanX Technology Limited
Enquires :(852)3977 0088
Email :sales@oceanfax.com
Website :www.oceanfax.com
www.oceanfax.com.cn