OceanX becomes Vice President of the Shenzhen Information Technology Application Innovation Alliance
February 17, 2022
Posted by:

OceanX

Category:

Press Release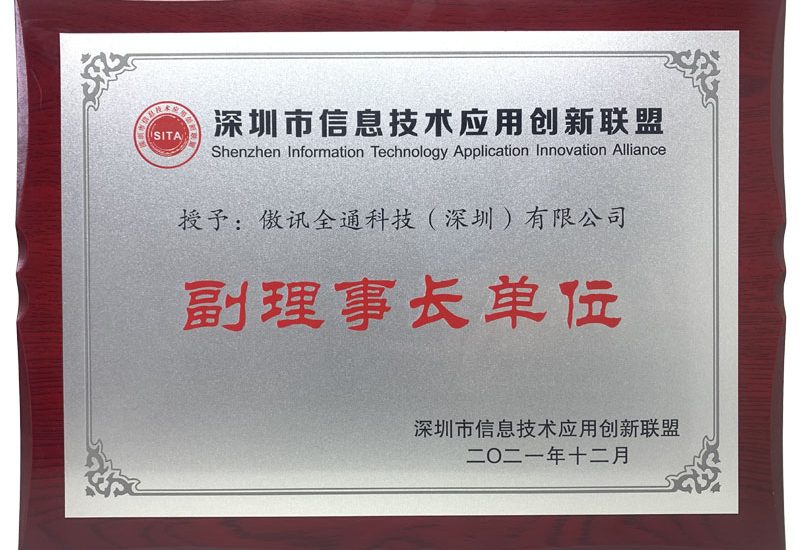 Shenzhen, China – 17 Feb, 2022 – The leading Enterprise Information Management provider OceanX Technology Limited becomes Vice President of the Shenzhen Information Technology Application Innovation Alliance, which is a great step forward for OceanX in China market. Only products that self-developed and will not be affected by foreign sanctions can join the alliance. OceanX is perhaps one of the few Hong Kong companies to join the alliance.
OceanX's CEO Tse Chiu Hing said "OceanX is honoured to join the ITAIA to jointly build the IT Application Innovation Industry Ecosystem in China."
OceanX Technology Limited has more than 15 years of experiences in developing world-class solutions, with development centre located in Shenzhen and Hong Kong, and subsidiary office in Shanghai. Over the years, OceanX acquired solid achievement and influencing position in the software industry. OceanX flagship products include OceanFax (Asia No.1 best-selling fax server) and OceanX ECM (Top 25 Document Management System in Asia). Other products such as OceanX Capture (powerful OCR & capture solution), OceanX WorkFlow (New generation Business Process Management System), OceanX Share (securely collaboration with internal and external parties) and OceanX PDFX (easily convert documents to PDF), etc…
The Shenzhen Information Technology Application Innovation Alliance was established in 2019, under the guidance of Shenzhen Bureau of Industry and Information Technology. It is a non-profit organization formed by enterprises and institutions engaging in technology research, product development, application and service of software and hardware. The alliance is affiliated with Shenzhen Software Industry Association.
The development of Information Technology Application Innovation Industry is to protect information security, which is important for digital transformation and development of IT industry in China. It helps IT companies to develop market in China by importing advance technology, strengthening capability and improving data protection.
Being a member of Shenzhen Information Technology Application Innovation Alliance, OceanX's software products become priority procurement items of government departments, financial institutions, state-owned enterprises and public institutions.
About OceanX Technology Limited
Founded in 2005 and headquartered in Hong Kong, OceanX Technology has been developing innovative products including OceanFax – the Asia's No.1 award-winning & best-selling fax server, as well as OceanX ECM – the first cloud based Enterprise Content Management System in Asia. OceanX ECM won the Hong Kong ICT Awards 2019: Smart Business (Solution for Business and Public Sector Enterprise) Certificate of Merit and acquires "APAC CIO Outlook Top 25 Document Management System" award, among 400 DMS candidates.
As a partner of global technology giants, such as SAP, Cisco, Avaya, HP, Ricoh, Microsoft and Huawei, OceanX develops rapidly and provides flagship OceanX ECM & OceanFax Fax Server to government departments and major corporations in the global market.
The company's mission is to develop world-class solutions for local markets. Devoting to green office automation technology innovation, the company is dedicated to explore technology trends and develop cutting-edge technologies, to meet continuously increasing customer needs on office automation.