March 8, 2011
Posted by:

OceanX

Category:

Major New Deals
China Continent Property & Casualty Insurance Co., Ltd applied OceanX's flagship OceanFax Fax Server to replace its old fax machine, for fax automation to achieve paperless operation. More than 10 departments, including nearly 300 users in total, in the company's headquarters, send and receive faxes with OceanFax for the improved efficiency and reduced cost.
  Feature Highlights
Windows Domain Environment

Analog line, Diva Card, 16 channel, nearly 300 users

AD Sync users

DTMF Routing

Auto distribute inbound faxes to the per-defined mailboxes

Auto distribute failed faxes to a pre-defined group

Notifications

Email to Fax (Exchange 2007 connector)

Ricoh MFP to Fax Connector

Windows on the Web

Fax Backup

Fax Archival

Fax Report

Phonebook (for internal sending and receiving)
  The third-party systems OceanFax is integrated with
  The problems with traditional fax machines
Unable to prevent receiving the unpermitted faxes (e.g. promotion faxes) and waste paper
Inefficient for manual feeding and paper jam
Waste time due to no phonebook and mass fax function
No fax archival and easy to lose important faxes
Shared fax machines expose confidential faxes and leads users easy to miss receiving faxes
  Benefits
Reduce paper use to reduce cost
Support windows on the web and email integration to improve efficiency
Easy to use ribbon interface
Central control to enhance safety
  客户反馈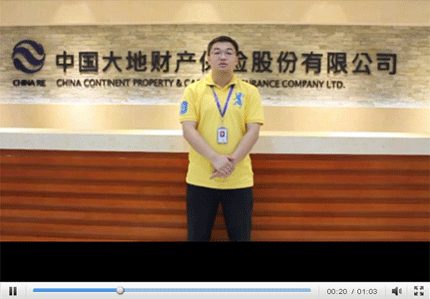 "First, I would like to thank the implementation consultant from OceanX for his support during the project implementation. He always answers our questions on OceanFax application in time and with patience.
Second, I would like to thank OceanX for the powerful software you provide. OceanFax is user friendly, easy to use and its functions are very powerful and sophisticated, no matter in installation, operation or configuration. The software helped us consolidate sending and receiving faxes with one server instead of individual fax machines, which greatly improves efficiency and reduces cost. During maintenance, the software is also easy to administrate. Our IT team can independently handle most of maintenance and data approval after simple training, which greatly saved our time.
Last, I hope we can further cooperate in the following days, and wish OceanX make greater achievements in fax solution field and win more customers' trust and support!"
– Mr. Wan Zhong Xi
Information Technology Department
China Continent Property & Casualty Insurance Co., Ltd.

Group Photo of Project Team
(Left to Right: Mr. Wan Zhong Xi, Information Technology Department of China Continent P&C Insurance; Miss Han, Printing Room of China Continent P&C Insurance; Kevin, the implementation consultant from OceanX)
About China Continent P&C Insurance
Founded in 2003 with a registered capital of 4.7 billion RMB, China Continent Property and Casualty Insurance Co., Ltd. is a nation-wide property and casualty insurance company under China Reinsurance (Group) Corporation. The company is headquartered in Shanghai, China and has set up 34 branches, one sales office and more than 1,700 sub-branches, forming a nation-wide service network. It now ranks No. 5 in China in terms of market share and No.4 in terms of overall capabilities.