Café De Coral selected OceanFax FoIP which is compatible with Mitel IPT, together with email integration for office automation and paperless faxing environment.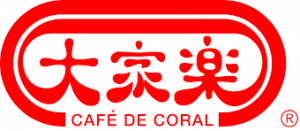 Hong Kong – 28 August 2015 – Café De Coral Group previously faced challenges from a lot of manual work of sending and receiving fax and caused high labor cost, much time and paper consumption, difficulty to check fax status and low efficiency. After Café De Coral Group switched its fax machines to OceanFax FoIP which is compatible with Mitel IPT, the fax control is centralized. The new system achieves email integration and offers fax broadcasting. All in all, the efficiency is greatly improved and a lot of operation cost is saved.
Project Highlight
Challenges:

-A lot of manual work for sending and receiving fax

-High labor cost, consume much time and paper, difficult to track fax status and low efficiency
Replace fax machine to achieve paperless faxing for office automation.

Use T1 23 channel for fax automation.
Why OceanFax?
OceanFax FoIP compatible with Mitel IPT centralize all fax control

Provide fax broadcasting

Email Integration

Improve efficiency and save operation cost
About Café de Coral Holdings Ltd.
Incorporated in 1968, Café de Coral Group is one of Asia's largest restaurant and catering groups. It mainly operates quick-service and specialty restaurant chains and have developed vertically and horizontally into both of the food processing and institutional catering business. After nearly half a century of development, Café de Coral Group now becomes a market leader in Hong Kong's fast-food industry. It now operates over 330 units in Hong Kong and about 120 outlets in China.