September 5, 2013
Posted by:

OceanX

Category:

Major New Deals
AMD Shanghai Selects OceanFax Enterprise Fax Server to Replace Existing Fax Server for Better Fax Automation, Favoring OceanFax Exists as System Service with No Need to Keep Logged in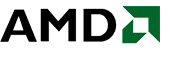 Shanghai, China – September 5, 2013 – Advanced Micro Devices (Shanghai) Co., Ltd. (Short name: AMD Shanghai) recently selected OceanFax Enterprise Fax Server to replace its existing fax server for better fax automation, favoring that OceanFax exists as system service, with no need to keep logged in.
Project Highlights
OceanFax exists as system service, with no need to keep logged in

LDAP User Sync

Apply Super User function to ensure the absolute data security for key users

A special account designed for management executives, Accounting, HR and other users handling sensitive data

Privileges – The highest security and absolute confidentiality of fax

AES Symmetric key encryption and program protection

Even administrator has no permission to access
About AMD
Advanced Micro Devices, Inc. is an American multinational semiconductor company based in Sunnyvale, California, United States. It is also the second-largest global supplier of microprocessors based on the x86 architecture and one of the largest suppliers of graphics processing units. The company is the only significant rival to Intel in the central processor (CPU) market for (x86 based) personal computers. Since acquiring ATI in 2006, AMD and its competitor Nvidia have dominated the discrete graphics processor unit (GPU) market.